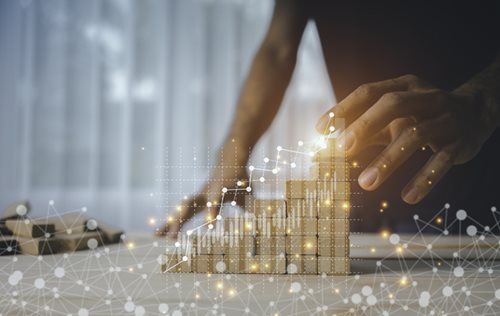 By Ivan Houlihan
Head of West Coast US at IDA Ireland
The San Francisco Bay Area is preparing for SaaStr 2022, a conference which attracts 50,000 SaaS executives, founders and VCs from around the world. The three-day conference delivers substantive insights for any company seeking to scale rapidly by setting up an overseas office.
In advance of our attendance at this global conference, I sat down with five IDA experts who work closely with SaaS clients that have expanded to Ireland from the US. Our observations below offer universal insight for companies looking to avail of Europe's deep resources, and to capitalize on opportunities for growth in the world's second-largest market.
Timing & strategy
Gavin O'Loughlin, IDA's VP Technology for the Pacific Northwest, believes that timing plays a key role in international expansion. Start too late and companies risk the threat of competitors or copycat products entering the market and gaining market share. Start too early, without truly defined goals and corresponding resources – and a company's brand can tarnish quickly in their new market.
"It is important the domestic business is performing well and that the company offering is well defined before considering international expansion," O'Loughlin says. "Companies that commit too many resources to international expansion too early can risk spreading resources and management capacity too thin."
Throughout his experience, O'Loughlin finds that companies that execute successful European expansions approach their efforts in a measured way, developing strategies and clear-cut decision-making processes about where operations will be centralized. Many of the ones that achieve the greatest success in their EU expansions also coordinate an international marketing campaign to help build brand awareness in their new market.
O'Loughlin also sees companies with early business wins in the EU market hiring remote employees in Europe earlier in their growth journeys. "It's become a requirement to serve these customers closer to their home market," he says.
Pro-business environment, policies and regulations
When considering expanding to Europe, Deborah Soye, VP of Consumer & Digital Technology, suggests choosing an EU member state with a business-friendly environment and one that is considered a well-regulated jurisdiction. Soye works with many large, data-rich technology companies that choose Ireland as their European location because it is has a stable, regulated data protection environment. Soye advises companies at SaaStr "To select a location that provides a secure, environment with a best-practice approach to data privacy rights."
There are no restrictions on travel or work between EU member states, which means companies locating in a member state have access to a wide, deep labor pool of educated, multi-lingual talent.
And don't forget the time difference - an important point to bear in mind is the time zone, says Soye. Countries that are positioned between the US and continental Europe offer advantages at both ends of the spectrum. Ireland, for example, is eight hours ahead of the US West Coast and one hour behind central European time. This enables Ireland and other such centrally located countries to provide close support to other European offices while also remaining in close contact with headquarters in the US. "As companies globalize, time zones are important, not only from a business point of view, but also for building culture, networks and relationships with colleagues in new locations," Soye says.

Landing & Expanding
IDA Vice President Paul Curley sees first-hand that companies at any stage of growth look first to talent. While access to a labor force of over 250 million people is valuable, the key is finding the right leadership and founding team members who are honed in the the American MBA of how to scale operations in Europe. With the global talent war so fierce, companies working alongside Curley are fueling their own success based on these plays:
• Getting the first hire right. "Hiring a senior leader with past involvement in setting up or running a business while reporting into the US can give your company a valuable head start," Curley says.
• Spending time at the head office during the initial set-up period can significantly benefit the company as well as new hires. Time in the US during onboarding helps with company processes, culture and building meaningful personnel relationships.
• Localizing company culture – a make-or-break piece of the expansion puzzle. Spreading that distinctive company culture across the pond can be challenging, but having navigated the first two points, your new founding team should be encouraged to add a European component to help your company grow.
• Finally, Curley suggests seeking out countries with online work permit and visa systems that are expedited quickly for skilled workers outside the EU. Ireland, for example, has a fast-track 'trusted partner' employment permit system that processes work permit applications for non-EU nationals within 10 working days.

Follow the infrastructure
Tara O'Mahony, VP of Software Technology, recommends that SaaS companies "Follow the infrastructure." Ensuring access to tier-one, high-speed, low-latency networks to the US, UK and Europe has been pivotal to infrastructure that enables SaaS. Executives who have moved to Ireland have shared with O'Mahony how they benefit from the strong ecosystem of technology companies in Ireland.
"When choosing a location in which to invest, we strongly recommend that SaaS companies consider somewhere that can keep pace with the ever-changing nature of technology," says O'Mahony. She adds that countries that invest in R&D and future skills and take a collaborative approach to industry, academia and government should also be top-of-list.
Companies have shared further perspectives with O'Mahony, telling her that they favor:
• Countries that take a collaborative approach to supporting domain expert knowledge and the development of clusters in cybersecurity, fintech, AI, ML and blockchain
• Locations that are agile and quickly adaptable to new, disruptive technologies and future trends, such as immersive technologies like the Metaverse
• Jurisdictions with a strong ecosystem of technology companies that benefits the collective of companies that locate there.

Why, When, and Who to Hire
"Access to an experienced talent pool and access to the European market are two important reasons companies invest in Ireland," says Gary Dempsey, Vice President of the Emerging Technology Division for the West Coast USA. Talent being the most important of these means that before companies expand into Europe, they need to ask themselves: Why, When, and Who to Hire.
Why – The European Union has a population of 550 million and a highly skilled labor pool of 250 million which Ireland has unrestricted access to. Europe is also the largest software market outside the US with over 745 million people and a combined GDP greater than the US. Access to this talent and revenue streams are the two key drivers for US SaaS companies expanding into Ireland and Europe.
When – Moving too early with the wrong strategy or too few resources in place could damage staff morale and hit revenues. Moving too late risks losing market share to competitors. The advice for companies is to ensure demand in Europe is strong and growing, they are well funded, that US business is performing strongly, and that companies have a strong team before making the move.
Who to Hire – The vast majority of companies opt to start with a local country team rather than send a US team to Ireland. The first key hire is crucial for the operation to succeed. A local team helps with hiring, has a network of other experts and knows the service provider landscape which can help companies get a head start.
For any company at SaaStr that wants to find out more, reach out to ivan.houlihan@ida.ie or any of the IDA executives mentioned above.