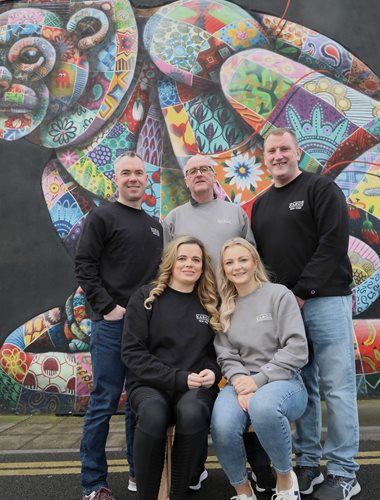 New York 21st March 2023 Kargo, a private advertising technology company has chosen Waterford City for its first European R&D hub creating approximately 25 data science and software engineering jobs over the next three years.
Employing approximately 500 people across 11 global sites, the New-York HQ, Kargo is a next-generation full funnel addressable advertising platform which delivers exclusive advertising and content experiences across mobile, social, video, CTV and commerce, providing differentiated design forward, attention grabbing formats driving extraordinary outcomes.
The team at this R&D hub will seek to develop proprietary IP in applied Machine Learning and process automation in the open web cookieless digital advertising industry. The company is recruiting across the areas of data science, engineering, analytics and product management. To explore opportunities at Kargo, visit – kargo.com/careers
"Kargo is thrilled to be branching out into new technologies and our focus on R&D efforts is a top priority that will help meet the challenges ahead," said Kartal Goksel, Chief Technology Officer. "Waterford has demonstrated the skills and has built a reputation for talent in our community, and we are happy to be investing in key resources for continued expansion.
This project is supported by the Irish Government through IDA Ireland.
Minister for Enterprise Trade & Employment Simon Coveney TD said: "I am really pleased to hear that Kargo have announced plans to open their European R&D Hub in Waterford. This investment of €10m includes the creation of 25 highly skilled data science jobs over the next three years. The new facility will provide a Hub for exciting new innovations in technology to be undertaken. The announcement will also create will be a welcome boost to the South East, and the Government is hugely supportive of all regional investment. Best of luck to all at Kargo and congratulations on the new Office."
"This investment from Kargo is a big vote of confidence in the existing team and the south-east region," said Mick O' Brien, Senior Director of Engineering, Kargo, Waterford. "With a vibrant cluster of tech companies, a highly skilled talent pool and excellent programmes available from SETU, Kargo has recognised the fantastic opportunity available here and is making a key investment for the future.
Mary Buckley, Interim CEO, IDA Ireland said: Kargo's decision to choose Waterford as the location of its European R&D hub is really good news. The company is a welcome addition to the South East region's growing Technology cluster. I'd like to wish Mick and his team every success with this new investment."